TiE-SAPI combined Diwali celebration event held in San Diego, November 2015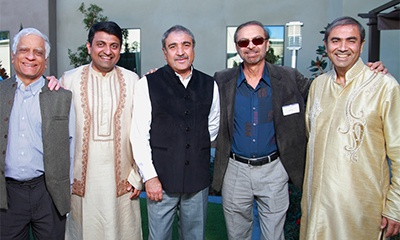 From Left:
Dr. Suresh Subramani is the Executive Vice Chancellor for Academic Affairs and a Distinguished Professor of Molecular Biology at the University of California, San Diego.
Harish Hosalkar is a world renowned orthopedic surgeon, President of San Diego Association of Physicians of Indian Origin, affiliated with Paradise Valley Hospital, Tri-city Medical Center and with the Scripps and Sharp Health system.
Pradeep Khosla, the Chancelleor and CEO of UC San Diego.
Ashok Israni, the founding Principal and CEO if Pacifica Companies.
Naresh Soni, the President of TiE South Coast.